Freedom is on the march, as long as you're signed up.
Topic: Bush Administraiton
Sign up for your t-shirt and right to march for freedom. Rummy's parade on Sunday to honor the dead of 9/11 and promote the war that has nothing to do with them, will be under tight security according to the
WaPo
. The parade route will be "fenced off and lined with police and the event closed to anyone who does not register online by 4:30 p.m. today."
The event called "America Supports You Freedom Walk," will start at the pentagon and wind up at the national Mall where the crowd will be rocked to the neo-fascist/country stylings of Clint Black.
Put a boot up the ass of whichever hater of freedom you please, as long as you love freedom, have proper ID, are of the correct political persuasion and have been thoroughly screened, you're free to celebrate freedom.
[The Dixie Chicks were invited but they will be unable to appear as they have been rendered to an undisclosed Middle Eastern country that promises not to torture them.]
The Post says what's unusual about this event "is the combination of fences, required preregistration and the threat of arrest." Yes, that is kind of unusual, since the Mall is kind of like one of the most recognizable symbols of American freedom where everybody is free to assemble. Not this time, though, this is a freedom march, "interlopers" and peaceniks need not apply.
Park Police Chief Dwight E. Pettiford explains that the organizers of the march, the pentagon, requested in their permit application that the police put up "those fences to keep the public out." [So, I guess the money for staging this modern Nuremberg Rally will be coming out of Rummy's pocket, right?]
Not only will the public be kept out but the press isn't invited either! The WaPo writes that, "reporters and cameras are restricted to three enclosed areas along the route but are not permitted to walk alongside participants walking from the Pentagon, across the Memorial Bridge to the Mall." I guess, the pentagon is afraid Rummy might start goose stepping along the parade route or something. Golly, wouldn't that be embarrassing!
Note: Have you ever seen
Richard Wilkins
, the mayor of Sunnydale, and Rummy together, by the way? There are a lot of similarities in the way they talk and act. Could this be Rummy's assention?
Let's compare images: [My thanks to
spookyfilms.com
]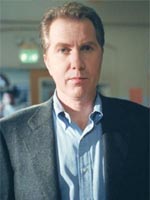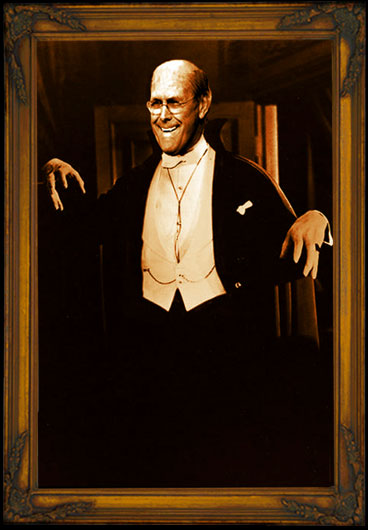 Posted by bushmeister0 at 5:47 PM EDT
Updated: Friday, 9 September 2005 6:01 PM EDT